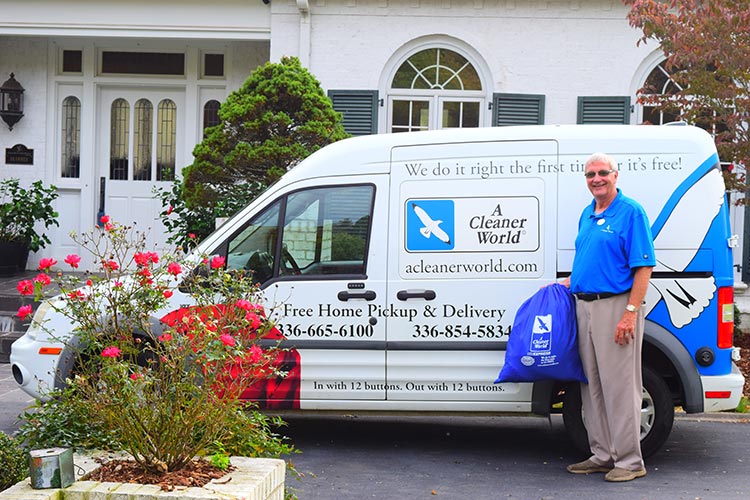 How it works
Cleaning Optimized For You
We love meeting our customers at the front counter or in the drive thru at any of our convenient locations.  But we understand schedules don't always allow sufficient time for you to visit your neighborhood store during normal business hours. We've fashioned (no pun intended ;) our service to work for your schedule, not against it. 
Explore drop-off and pick-up options optimized to save you time and fit your routine like Express Bag 24/7 drop boxes, FREE Home Pick-up and Delivery, Same Day Service, and the A Cleaner World mobile app that allows you to access your preferences, view current offers, and receive notifications about your orders.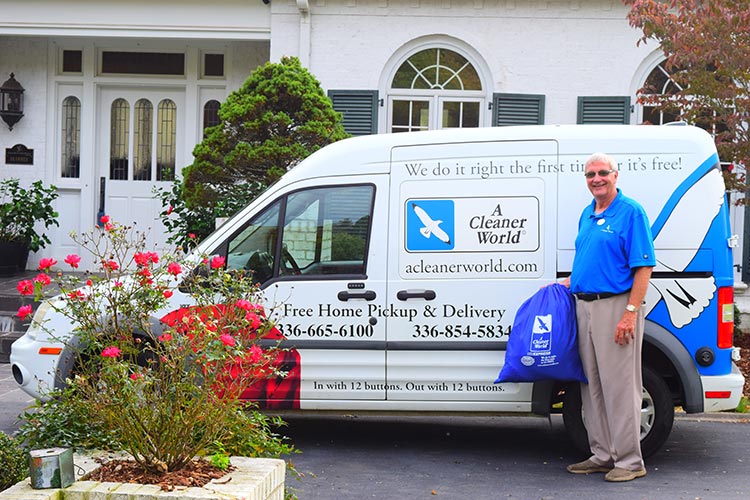 A Cleaner World Dry Cleaning & Laundry Offerings
Free Pickup & Delivery
Anything you can bring to one of our stores (dry cleaning, shirt laundry, rugs, bedding, wash and fold laundry, and alterations), we can pick up at your front door for free; you don't even need to be home. 
VIP Express Bag Service
Right at home, load your Express Bag with all your garments for dry cleaning and shirt laundering. With 24-hour drop off and pick ups that don't even require signing, the express bag is the ultimate in convenience. 
Same Day Service
It can be so frustrating to wait for items that you want to wear. That is why A Cleaner World offers same-day service on most items. Most of our locations can have your items ready by 4pm if they are dropped off before 10am that day.