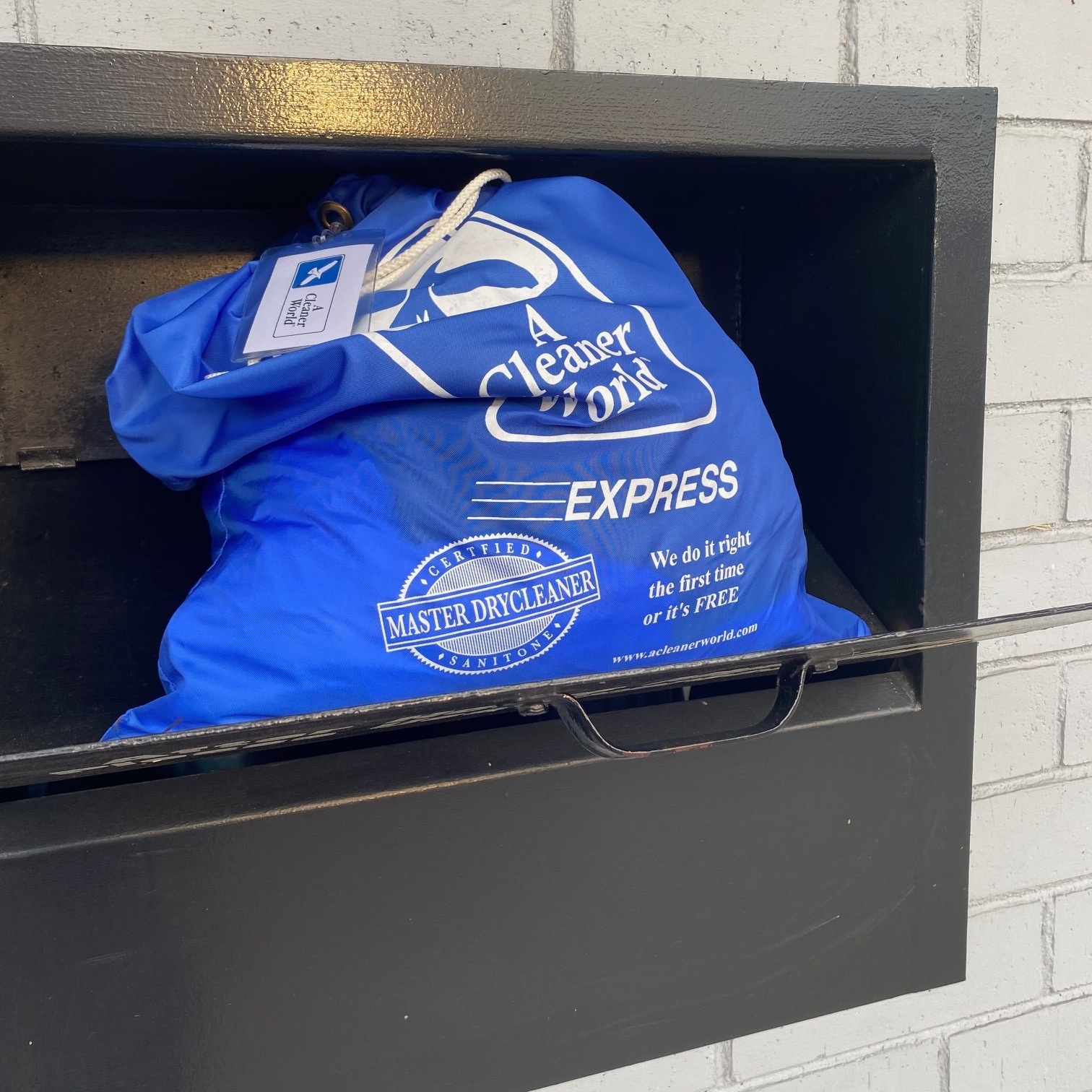 Free VIP Express Bag Service
Easy Drop Off. Easy Pick Up.
Right at home, load your Free VIP Express Bag with all your garments for dry cleaning and shirt laundering. Your name and routine information is already on your Blue Bag tag. Without waiting to exchange money, without even signing. The Express Bag automatic billing option allows you to authorize charges to your VISA or MASTERCARD. A copy of all charges will be attached to each order. So your clothing and Express Bag are ready and waiting.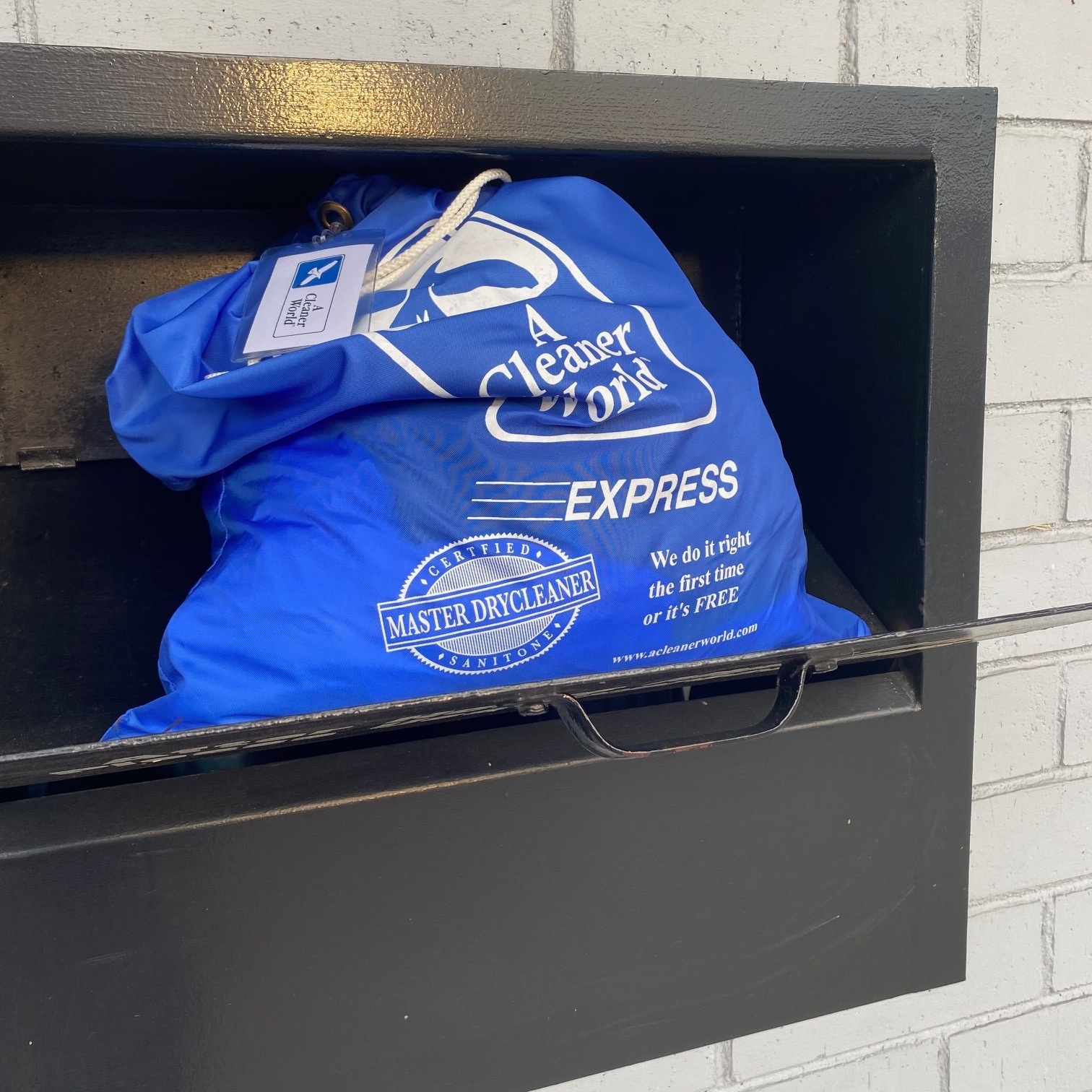 Dry Cleaning and Laundry Have Never Been Easier
When You Need It 
Your garment will be "ready when promised." Same day service is available on most items. Special care - for certain spots, alterations or repairs, special items, etc. - do require extra processing time. 
If Your Hours Don't Match Ours 
Express customers can use our 24-hour drop box at all of our locations. Just drop your Express Bag into a drop box any evening, and your clothes will be ready by 4 p.m. the next business day. 
Sign Up for Our Express Bag Now
"I enjoy seeing my friends when I visit A Cleaner World, but sometimes when I'm busy I use the 24 hour night drop.  The express bag service is truly convenient and the quality is consistent.  It's cool they have alternatives when I'm short on time."

Ed