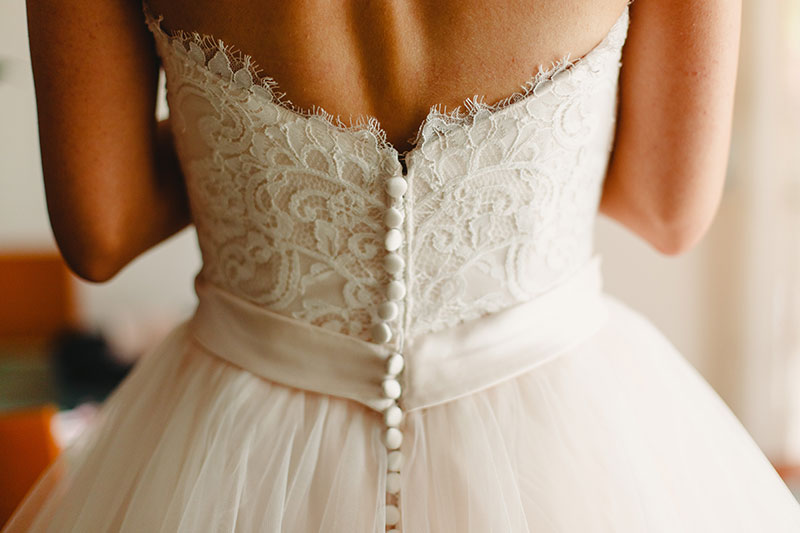 Wedding Gown Cleaning and Preservation
Over 10,000 North Carolina and Virginia brides have entrusted the care of their wedding dress to A Cleaner World. Our internationally recognized gown specialists provide professional services to clean and preserve your dress. 
After your big day is over, your dress will show how much fun you had. But, unfortunately, champagne spills and cake icing smears aren't the only things your dress may encounter. So many things jeopardize your dress, from makeup smudges to pictures outside in the grass to dancing the night away! 
Fortunately, A Cleaner World is here for you and your dress to deliver exceptional cleaning and preservation. Our specialists will have your dress looking brand new, ready to walk down the aisle again. We use the safest, most effective cleaning techniques to bring your dress back to pristine condition and your arms for safekeeping!
A Cleaner World has over 25 locations across North Carolina and Virginia. Our specialists are readily available to assist you with cleaning and preserving your dress that will last a lifetime!  
Contact us if you have additional questions or to set up an appointment.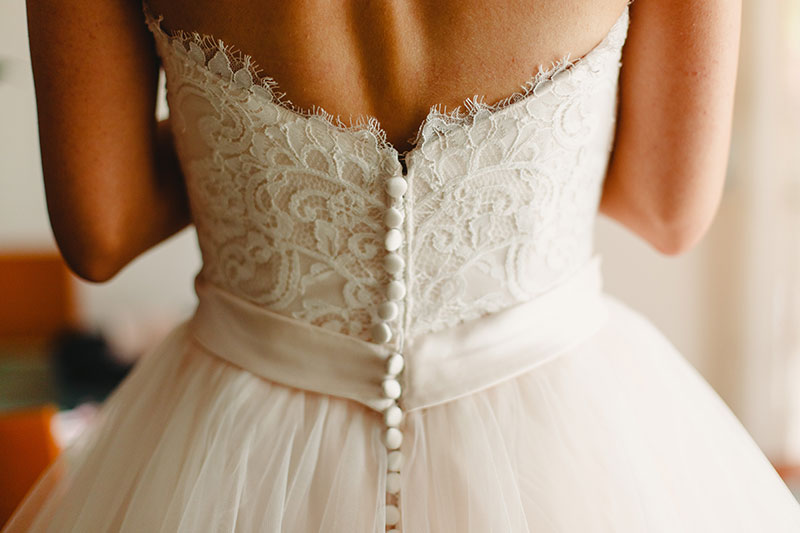 How much does it cost to have my Wedding Dress Preserved at A Cleaner World?
We have two levels of gown preservations. Standard preservations start at $329, and Premiere preservations start at $439. The difference has more to do with the fabric content and construction of the dress than anything else. Premiere preservation would be the preservation of couture, silk, and designer gowns with extensive beading and/or long trains. Polyester gowns with fewer embellishments and without a long train would be Standard preservation. Both options are performed at our company gown cleaning facility and include acid-free preservation chests, tissue, and bust forms.  
Standard Preservations include: 
A hemline soak
Stain pre-treatment and thorough cleaning
Detailed inspection
Steam finished and preserved by a certified gown technician.  
Premiere Preservation include:
A hemline soak.
Individual stain pre-treatment followed by a gentle hydrocarbon bath.
Detailed post-cleaning inspection.
Anti-sugar treatment to guard against future yellowing, hand-finished, and preserved by a certified gown technician. 
Gown Restoration
Restorations include extensive soaking for heavy stains, significant repairs, whitening, and delicate cleaning due to age and/or brittleness. One of our certified gown technicians would be happy to discuss the cleaning process, potential outcomes and risks, and a price estimate. Restorations typically range between $400 and $600 depending on the nature and difficulty of the cleaning.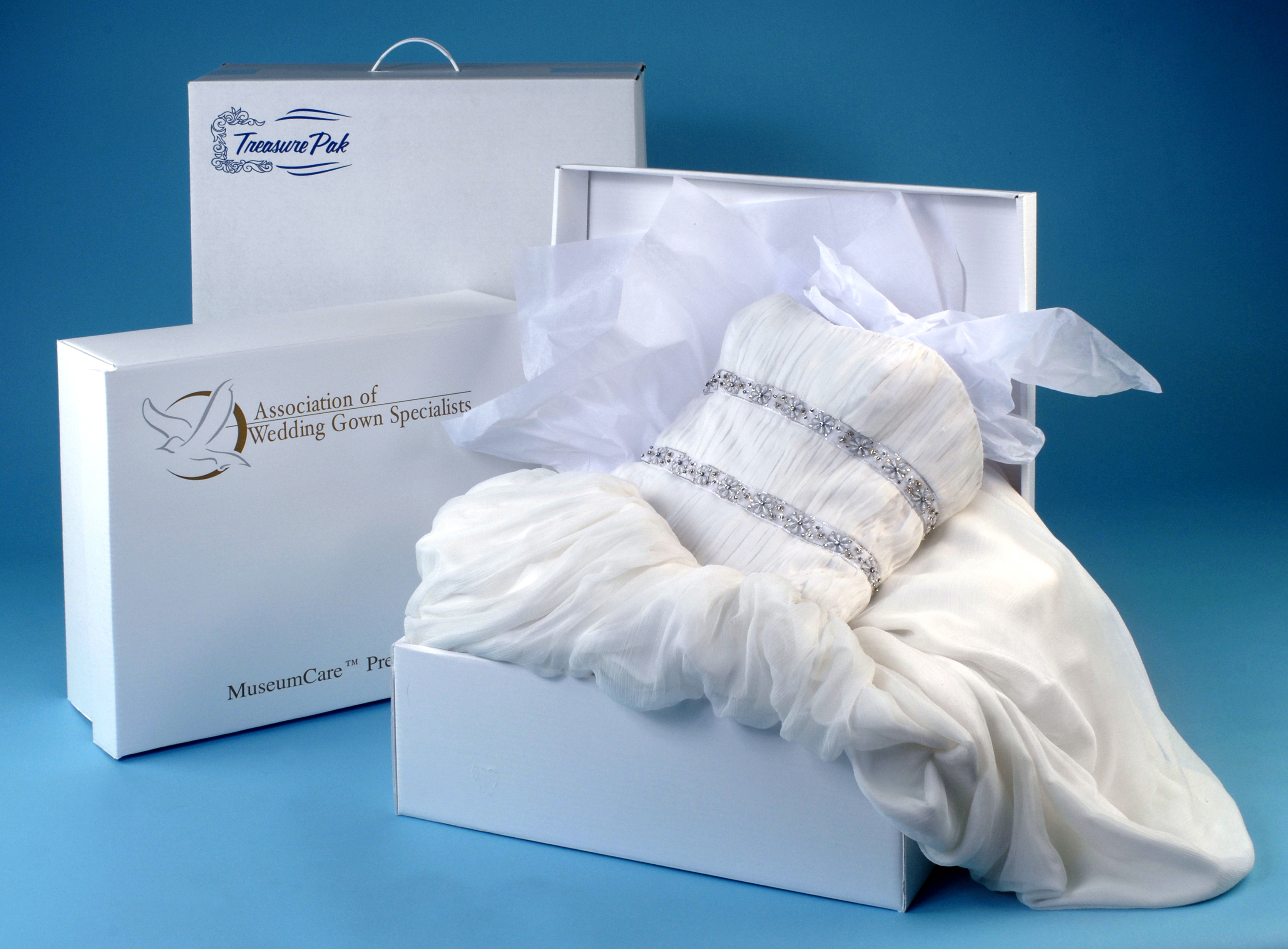 The Art of Preservation
Along with dress cleaning, A Cleaner World also provides dress preservation. Your wedding dress is your most prized possession, so we will treat it with extraordinary care. When you drop off your dress, you are placing it in the hands of experienced professionals of preservation processes. Our gown specialists are professionally trained and certified by the Association of Wedding Gown Specialists to guarantee your dress against yellowing and caramelized sugar stains. After cleaning, your dress will be nicely packaged in a museum-quality box, ready for you to take home and store in a cool, dry place. Preservation allows you to keep your dress neatly and safely packaged in a beautiful box so you can relive your wedding day for years to come. Your dress was undoubtedly the focal point of your wedding, so why not remember it in its purest form.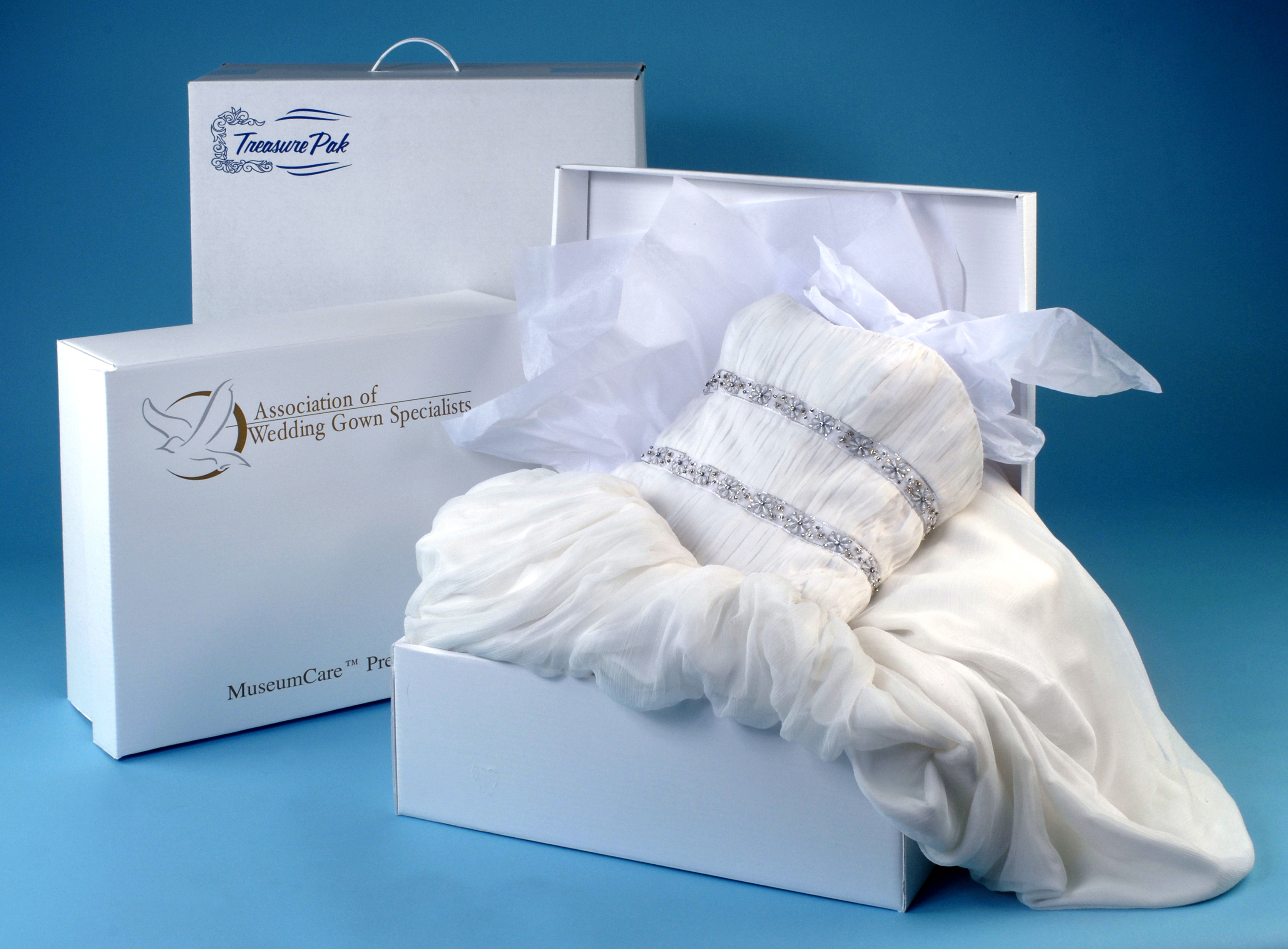 I chose A Cleaner World because of their good reputation. They were able to get a wedding dress clean that was filthy on the bottom of the train and preserve the dress. They also dry cleaned a 30-year-old veil that turned out beautiful. I highly recommend their service and it was affordable.

Sally W.
I had my wedding gown cleaned and pressed about a month before my wedding date. A Cleaner World worked with my time frame and the dress came out beautifully! The manager followed up with me and gave me instructions on how to store my gown until my wedding day.

C. MIller
My dress looks like it has never been worn! My gown was looking rough after being in the sand and ocean water during our beach-themed ceremony. A Cleaner World did an amazing job at restoring it to appear clean and as gorgeous as went, I first stepped into it.

Jade H.
Get Started
Contact us if you have additional questions or to set up an appointment.