Saving a Water Damaged Wedding Dress
A Toilet Water Wedding Dress
Every bride knows the challenges of trying to go to the bathroom while wearing a wedding gown, but this bride's gown met the potty before she even got to wear it. Two weeks before her wedding, Megan had her gown in a white garment bag, so her fiancé couldn't see it, hanging in the laundry room. The upstairs toilet sprung a leak and the water seeped through the floor and all over the bag. Apparently it was a good amount of water because the bag was ruined, and the gown had yellow water rings all over it.
Megan couldn't drop the gown off at one of our locations, so she wrapped it in a sheet and had her fiancé drop it off with Mike Taylor at our Challenger Avenue Roanoke store. "Because Megan didn't want her fiancé to see the dress, I took it to the back, took the sheet off, and examined it to make sure we could remove the water rings," explained Mike. A couple days later, the dress was as good as new.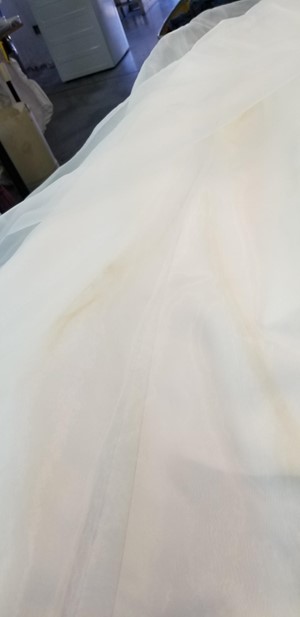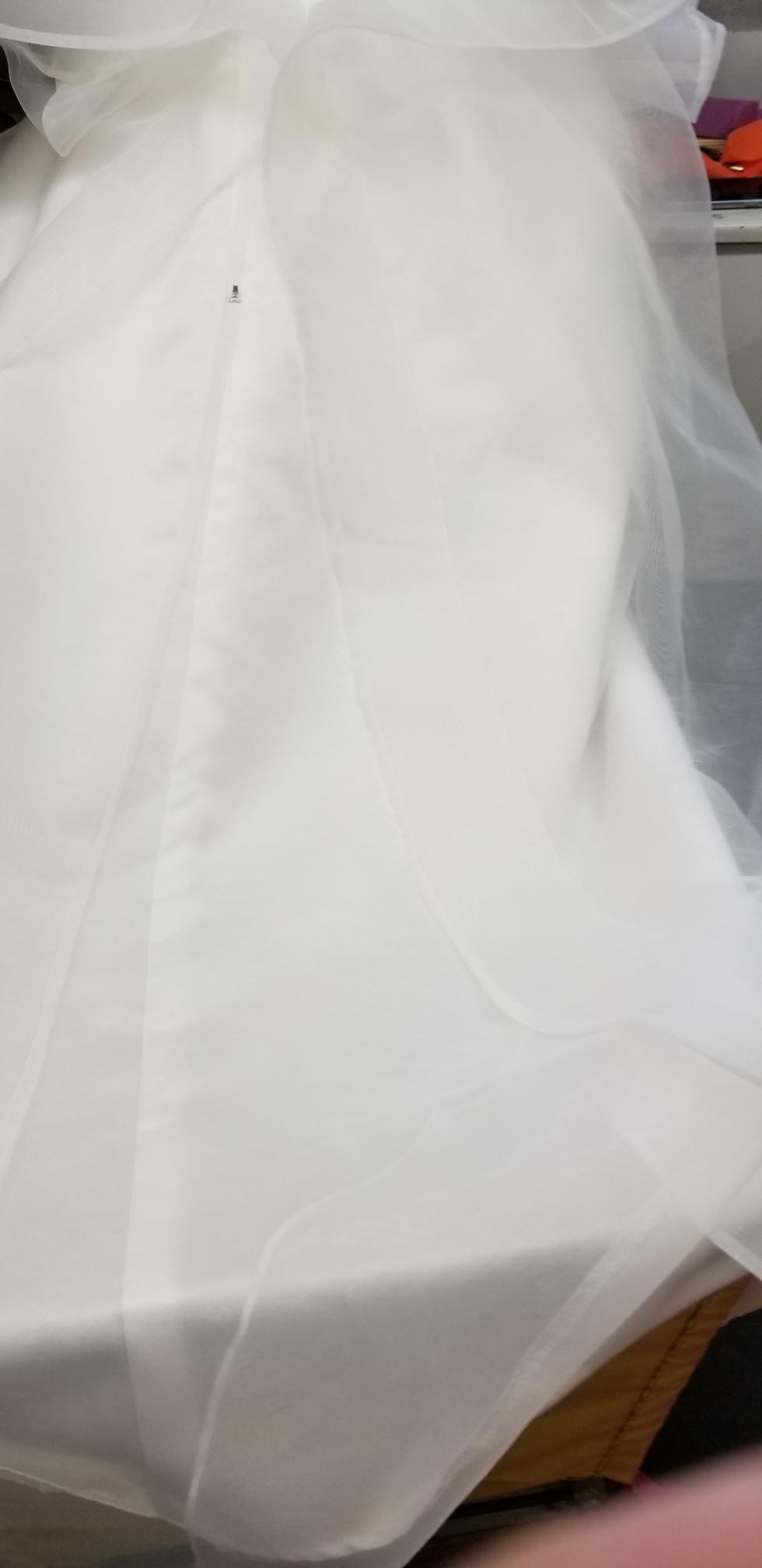 "The hardest part," said Mike, "was finding a bag to put it in. A Cleaner World has new, clear wedding gown bags, but her fiancé was picking up the dress. I searched high and low to find a solid white bag so he wouldn't see the dress until the big day."
But that's okay; that's what we do at A Cleaner World – go the extra mile for our customers, and we're pleased that we could be a part of making their special day perfect.