A Cleaner World Hickory, NC
Meet Your A Cleaner World Staff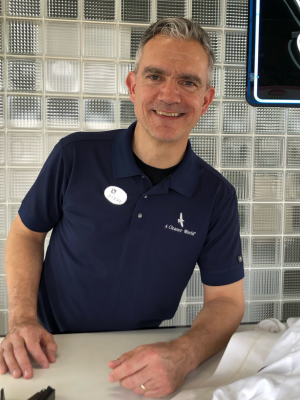 Steve Plantone
Store Manager
Steve Plantone
Store Manager
Steve Plantone was born and raised in upstate NY and a graduate of Appalachian State University. He has been with A Cleaner World for 31 years. He started out in 1991 in Winston Salem and has been the manager in Hickory for 21 years. For the last 10 years Steve has served as the District Manager in Western North Carolina. He and his wife Kristi have been married for 28 years and have 3 kids.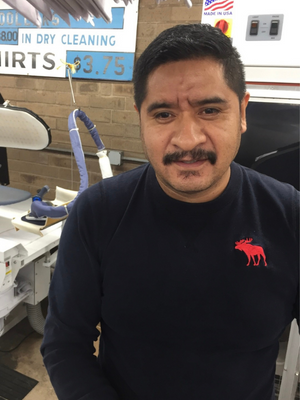 Mauricio Angeles
Lead Presser
Mauricio Angeles
Lead Presser
Mauricio has been a presser for A Cleaner World in Hickory for 18 years. Mauricio's attention to quality work is a major reason for the success of the Hickory location. He's happily married and has 2 children. Something that some people might not know about Mauricio is that he loves horses. He's been a reliable employee and a great asset to the team.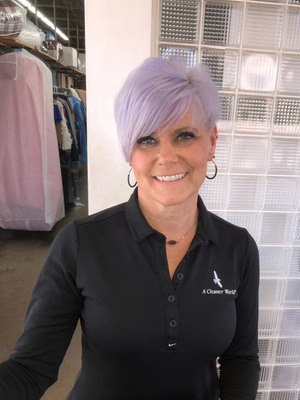 Kristi Plantone
Lead CSR
Kristi started working for A Cleaner World in Greensboro over 30 years ago as a customer service representative. After homeschooling her 3 children she returned to the company at the Hickory location. She is the lead customer service representative and quality control inspector. Kristi is the driving force in building strong relationships with the customers here in the city of Hickory.
Hickory, NC Price List
| | |
| --- | --- |
| Pants | 8.83 |
| Blazer | 10.20 |
| Sweaters | 8.83 |
| Tie | 6.98 |
| Blouse | 9.45 |
| Skirt | 10.01 |
| Dress | 16.01 |
| Dry Cleaned Shirt | 9.45 |
| Suit | 19.03 |
| Golf Shirt | 7.12 |
| Rugs (sq. ft.) | 3.65 |
| Comforter (Q/K) | 45.70 |
| Comforter (T/F) | 35.86 |
| Blanket | 29.66 |
| Laundered Dress Shirt | 3.75 |
| Wash & Fold (lb) | 3.49 |
| Wedding Gown | From 259.00 |
Download Price Sheet (PDF)