Poly Bag Recycling Program
Our poly bags are designed to protect your clothing while in transit, whether you pick your clean clothes up at one of our convenient locations or we deliver them to you though our home delivery service.  We are constantly evaluating and reevaluating our supplies, services, and systems to make sure we are providing top-notch quality and service while still being responsible with our resources.  Even though poly bags do not biodegrade, we still believe they are the best option to protect your garments, and that is why we are 100% committed to our poly bag recycling program.  
Because plastic bags don't biodegrade, they continue to exist unless recycled, and we believe, as an environmentally conscious business, that recycling our materials is one of our responsibilities.  Twelve years ago, we realized our poly bag recycling program had fallen through the cracks, and one of our suppliers, N. S. Farrington, immediately responded by constructing a recycling station inside their Kernersville facility.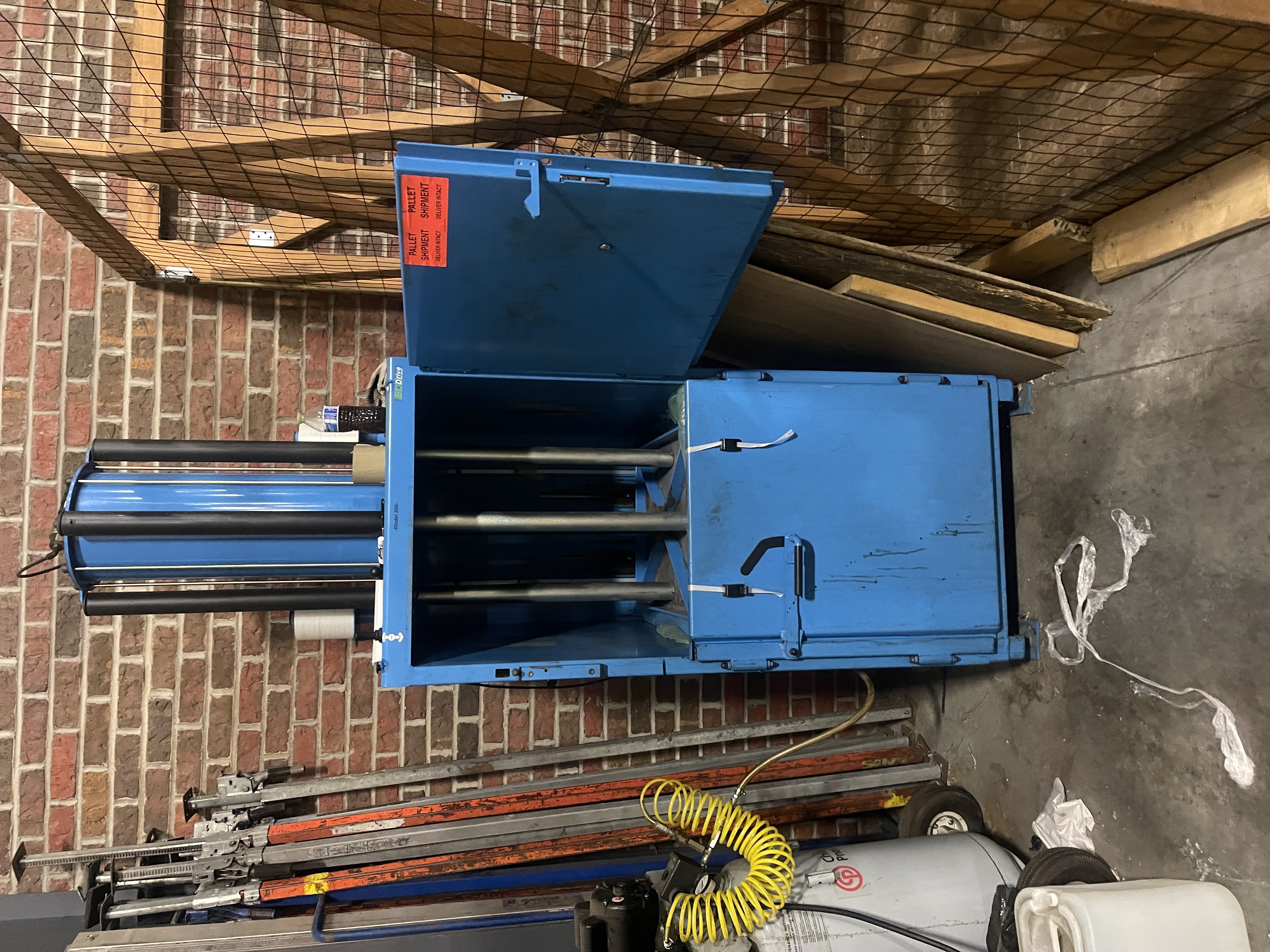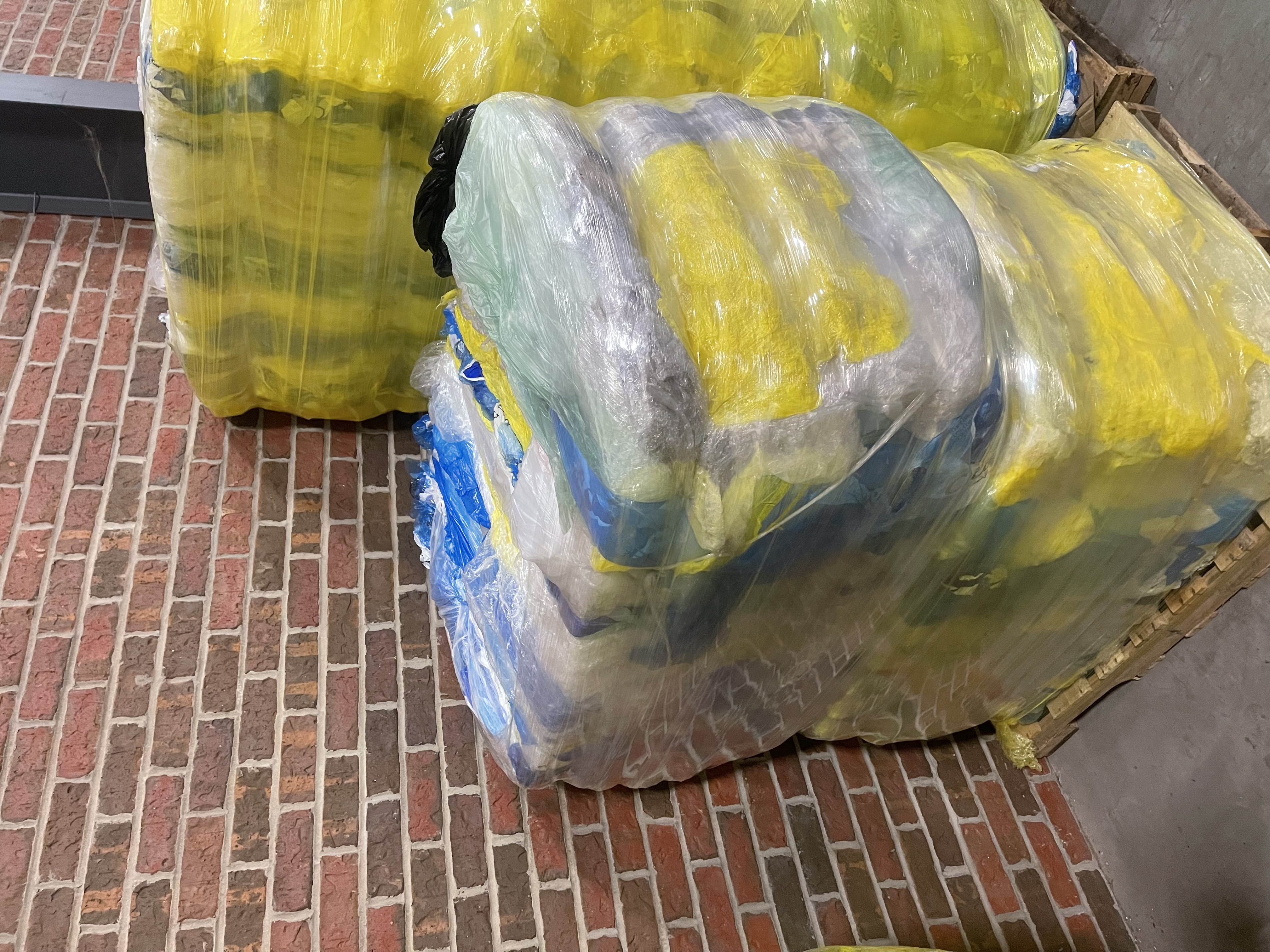 Every A Cleaner World poly bag returned to our stores is sent to N. S. Farrington where they bale both low-density polyethylene found in our garment bags and high-density polyethylene used in grocery store bags in a small, compressed air baler.  The bales are then recycled into composite decking.  In fact, if your deck is made from Trex Composite Decking Boards, it could have once been an A Cleaner World poly bag that protected your clean clothes while they traveled from one of our stores to your home!  So, if you don't return your used poly bags to our stores, now's the time to start.  Just place them in your express bag with your dirty clothes, and we, along with our recycling partners, will take care of the rest.