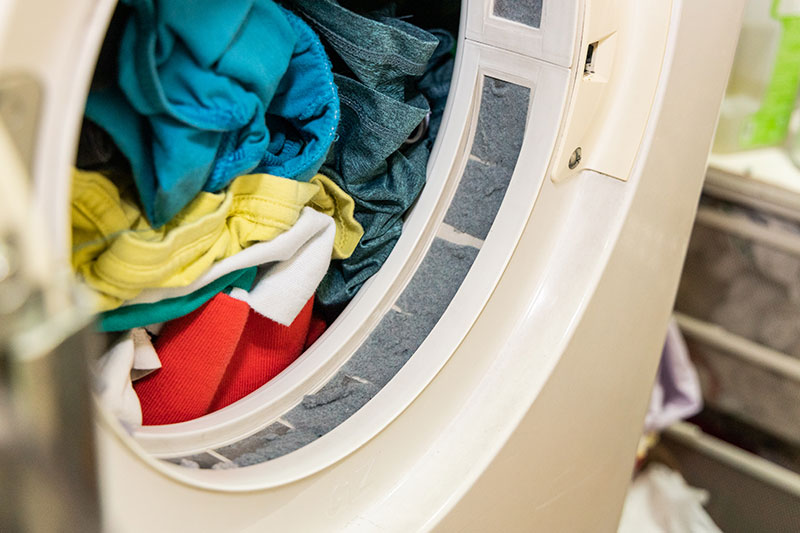 Home Dryer Maintenance
Cleaning the vent exhaust from your clothes dryer is a job that tends to get put on the back burner, but we recommend that you not put this one off.  The National Fire Protection Association reports that washers and dryers were involved in 1 out of every 22 home structure fires reported to U.S. fire departments in 2006-2010.  Additionally, they go on to say that of the estimated 16,800 reported U.S. home structure fires involving washers or dryers, clothes dryers accounted for 92% of the fires with the leading cause being failure to clean.  That's because heat accumulation can ignite built up dust and lint.  To reduce the chance of a dryer-related fire, here's what we recommend:
Clean the lint screen before each load.
Regularly clean the vent exhaust from your dryer by pulling the dryer out, detaching the hose and using a shop-vac to vacuum the lint out of the tube as well as from the back of your dryer.  Go outside and remove any built up lint from the exterior vent.  (One way to check for a clog is to go outside to the exterior vent when the dryer is running to ensure that there is plenty of air coming out.  If not, a buildup of lint is likely.)
Never go to bed with your dryer still running.
Never leave your dryer running while you are gone.
Install a smoke detector in or near your laundry room.

If you have home fire-related questions, please feel free to call our restoration dry cleaning specialist, Mike Feudale, at 336-804-0036.