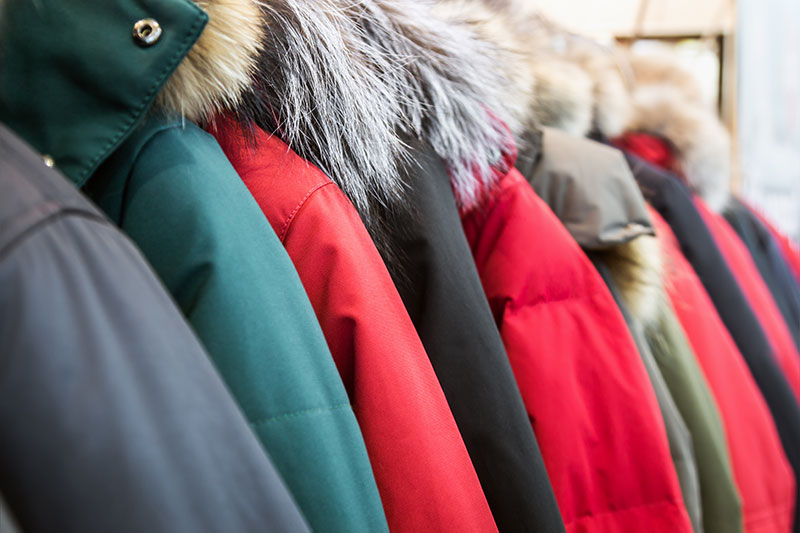 Caring For Your Winter Coat
When you purchased your winter coat, you planned on it lasting for several seasons, and it can - if you treat it well. Below are some tips to help you get the most wear out of your winter coat while keeping it looking its best.
The most important one – have it cleaned at the end of cold weather season, before storing it during warmer weather.  Body oils, perspiration, and invisible stains attract moths and other critters.
Wearing a scarf with your coat will help keep makeup and soil from settling around the collar.
Always hang your coat on a sturdy, good-quality hanger to help it keep its shape.
Never place your coat over a hook.  The weight of the coat hanging down off the hook will most likely cause it to become distorted.
If your coat is wool, gently brush it after you wear it to remove surface dirt that may have settled.
Wool coats that are labeled dry clean only should be cleaned two times per year.
Never hang your coat in the closet if wet or even damp.  Items holding moisture in dark places usually end up with mildew issues.
Never store your winter coat in our plastic poly bags, which can trap moisture against garments.  Our poly bags are designed for short-term use only.
When storing your coat for the season, keep it in a temperate climate – never a basement or attic where there are extreme temperature fluctuations.
 If you have neglected your winter coat, drop it off at any A Cleaner World location. We are here to help.