According to thebowtie.com, Croatian soldiers of the Thirty Years War, which occurred in the 17th century, were the first folks documented to wear tied fabric around their necks to keep their shirt collars together. After the war, French soldiers shared the look and in the 1700's the necktie was born. Fast forward to 1886 when Pierre Lorillard designed and wore a black bow tie tuxedo to a formal ball held at the Tuxedo Club. It quickly became a hit, being known as black tie attire.
How the Bow Tie has Evolved
The bow tie isn't just for tuxedos anymore. Over the years, prominent members of the public like Prime Minister Winston Churchill, both Roosevelt Presidents, Comedian Mo Rocca, and Entertainer Fred Astaire proudly wore the bow tie as part of their ensemble. The truth is that I love bow ties, and I especially love it when my son Gray wears a bow tie. Until recently, all of his bow ties were pretied clip-on versions, so it made getting ready effortless.
At age 13, I feel it is still acceptable to wear a clip-on bow tie, but there will come a day, soon, where this option is no longer available. Menshealth.com said in an online article, "If you are an adult man, you should learn to tie your own bow tie."
Here are Step-By-Step Instructions on How to Tie a Bow Tie: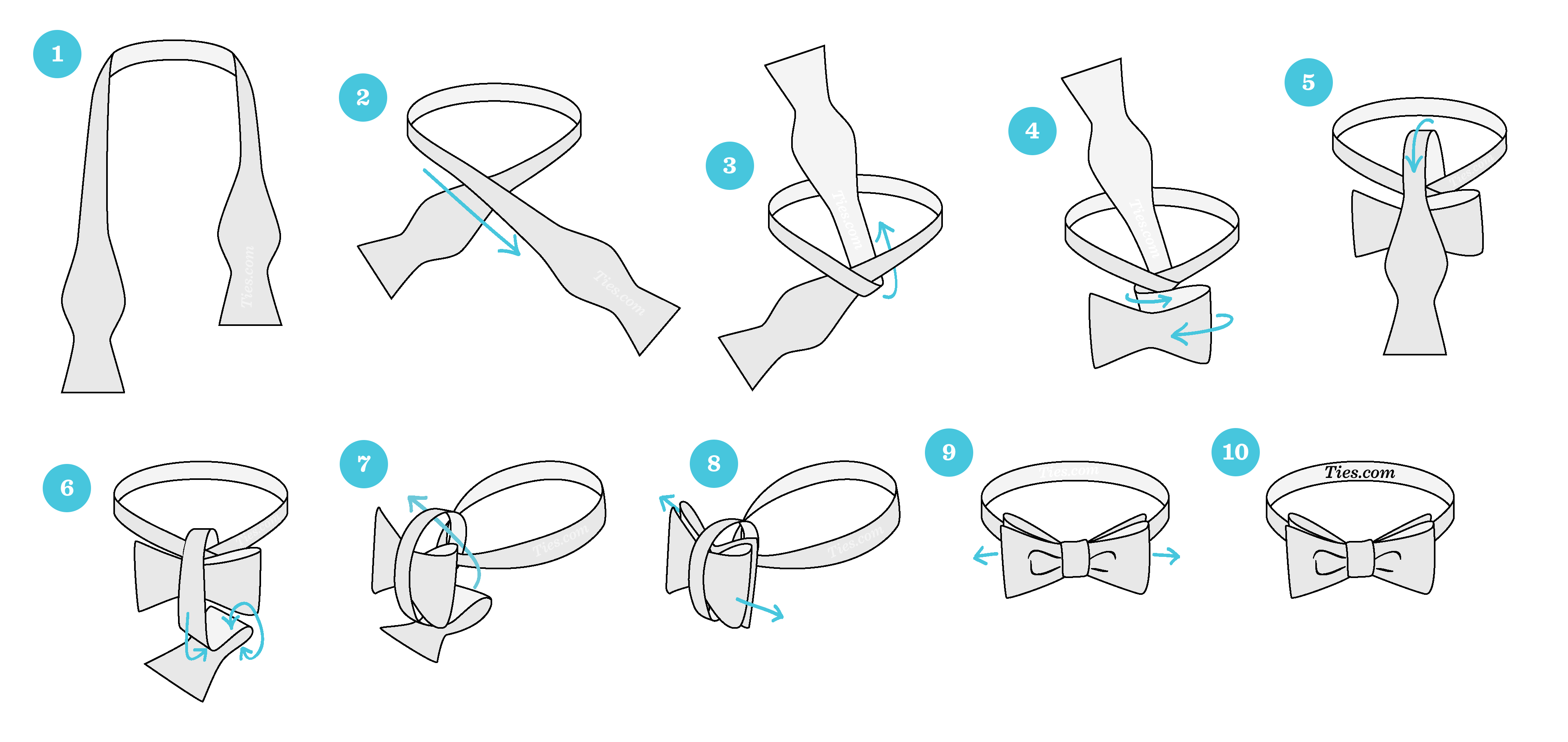 And while we can't come over and tie your tie for you, A Cleaner World can bring it back to life if you dribble something on it.