Behind the Scenes at A Cleaner World
I remember the first time I dropped off an order at A Cleaner World; the CSR asked if I had laundry too or just dry cleaning.  I remember saying, "There's a difference?"  I was 22 years old, and all I knew was that when I dropped off my clothes, they were dirty, and when I picked them up, they were clean and freshly pressed.
Before joining the office staff at A Cleaner World in 1996, I spent one month working in two different dry-cleaning plants.  Wow, what an eye-opening experience!  And so, I'm guessing that most folks are like I used to be; they have no idea what all goes on behind the scenes.  I thought it would be fun to take you on a tour of a plant, letting you see what a garment goes through from the time it is dropped off at one of our stores to the time it is placed back inside your car.  
Once your garments arrive inside, we make sure the pockets are empty.  We examine them for stains, make any necessary notes, tag each garment, check them into our computer system, and sort them for the proper cleaning process.  Today we're just going to follow the dry-cleaning process from beginning to end.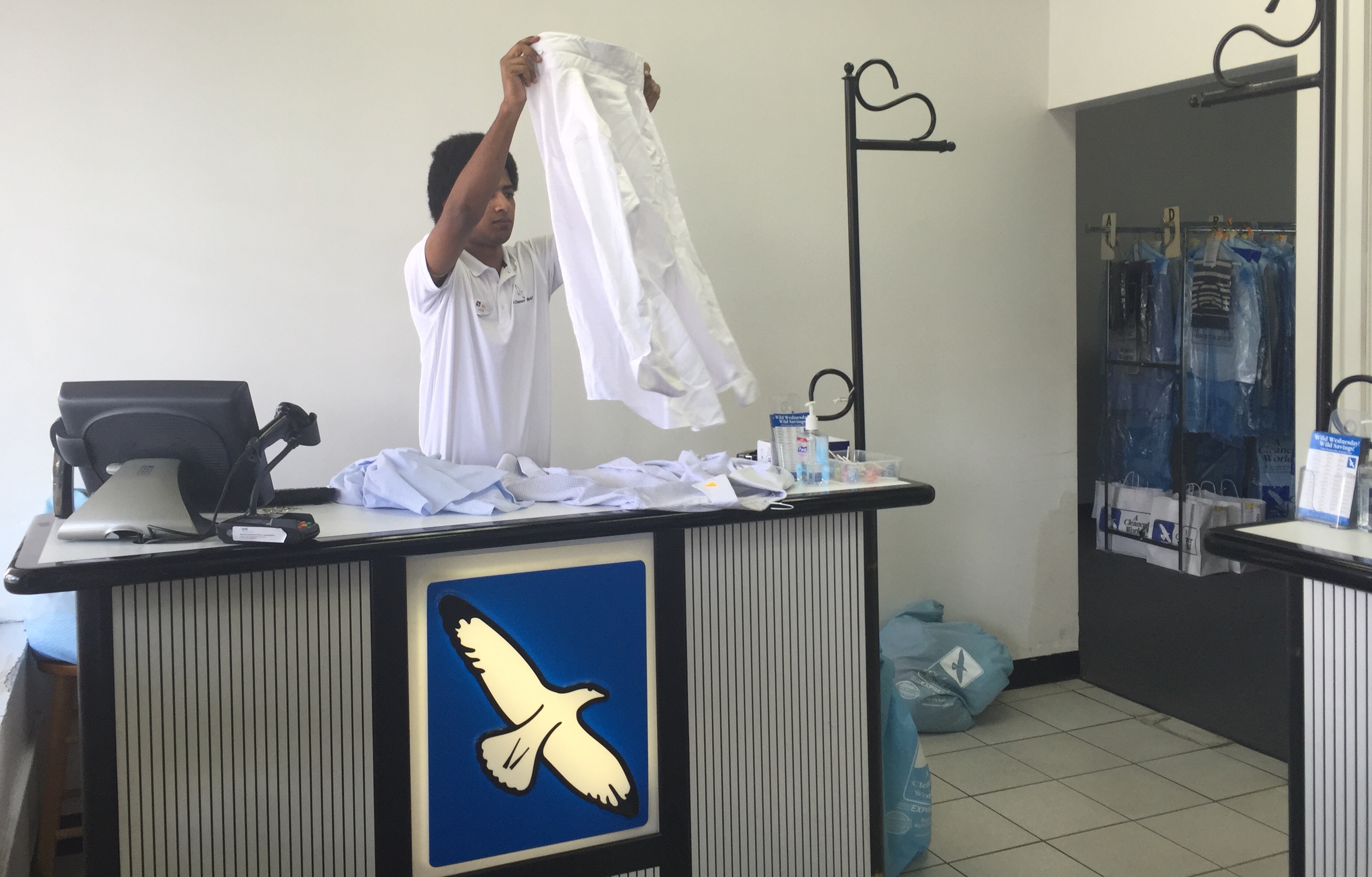 If we find any tough stains, we'll remove them based on their chemistry.  Some stains are harder to remove than others, but with our years of experience and training our team can handle them.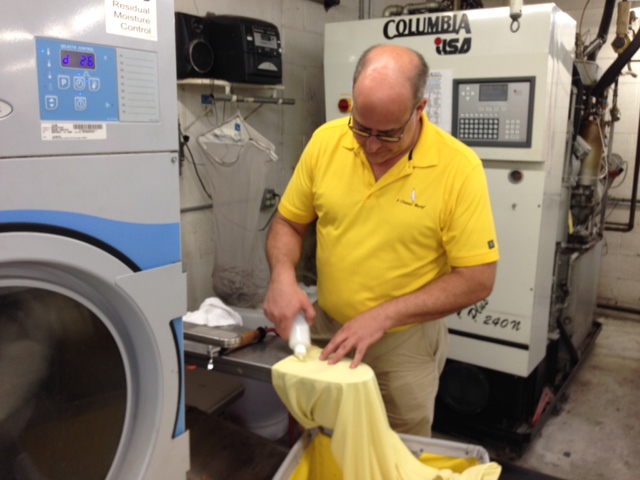 Next, garments are placed into the dry-cleaning machine.  Just like when you are washing clothes at home, we sort them based on color, fabric, and weight.  Our dry-cleaning machines look like an extra-large front load washing machine, and while in the machine, we use Sanitone products, which gently clean garments while reviving their color and softening their texture.  The coolest part about the machine is that the clothes are both cleaned and dried in the same machine.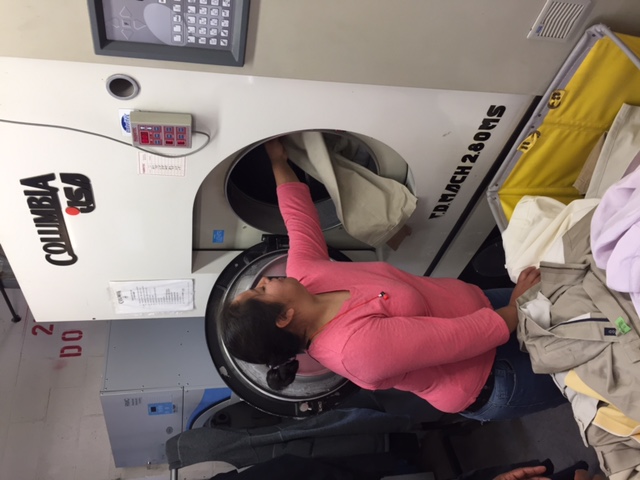 Once clothes are clean, they head to finishing where specialty equipment like pants toppers, puff irons, and utility presses take the wrinkled garments and transform them into crisp and fresh works of art.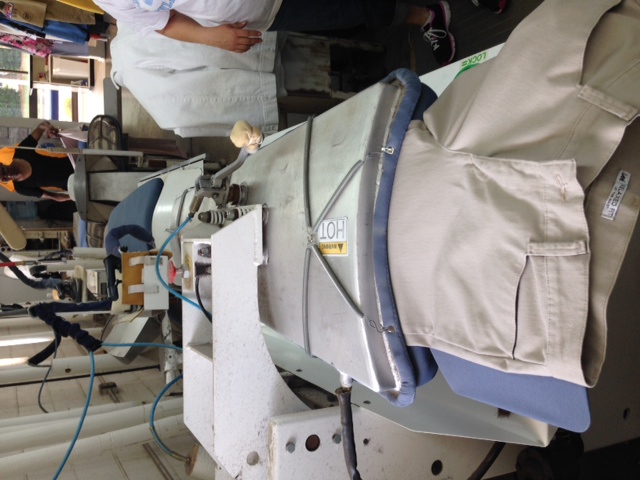 After finishing, garments are sent to inspection and assembly where we look for missing, loose, or broken buttons.  We also give all garments a final exam to make sure they are "Right The First Time or It's Free".  If an item is identified at anything less than 100%, it is sent back for correction.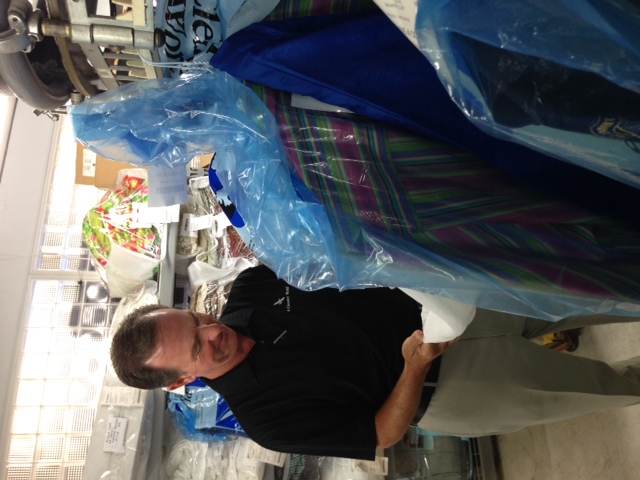 Cleaned, pressed, and ready for pick up, your clothes wait on a line, filed for easy identification, until you are ready to pick them up.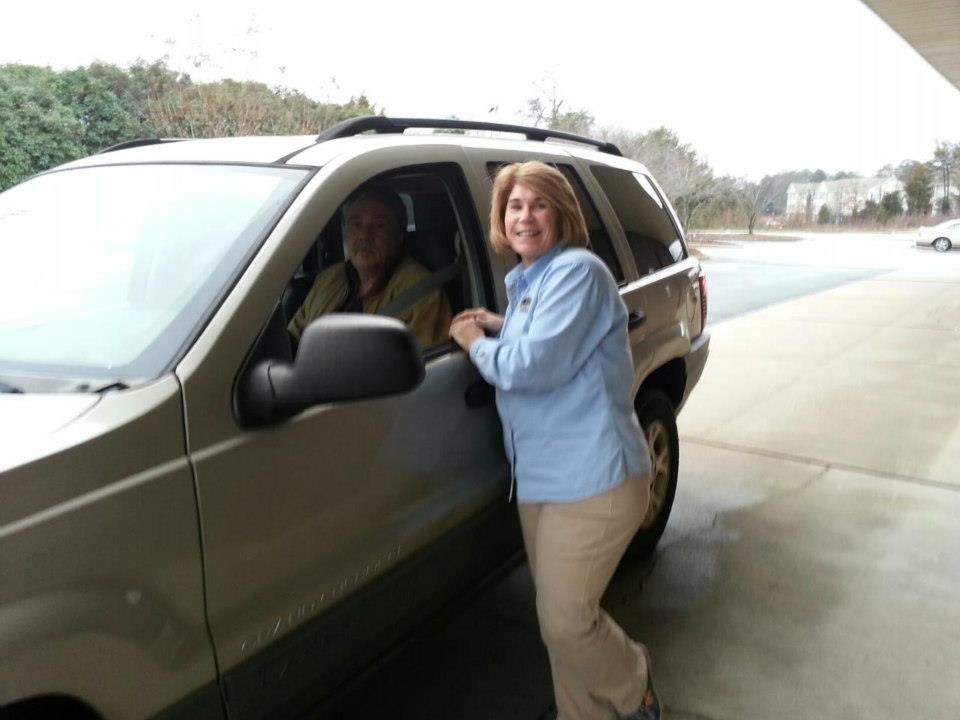 Thank you for trusting A Cleaner World to care for your garments.  We appreciate your business!